Started in 2009, the AJWS Fair Trade Project, Better Beans, is a collaboration between Equal Exchange and the American Jewish World Service to involve synagogues and individuals in supporting small farmers around the world.
For each pound of fairly traded coffee, chocolate, tea, and food communities and synagogues purchase through the AJWS Fair Trade Project, 15 cents per pound goes to the AJWS's Small Farmer Fund, contributing to their Reverse Hunger campaign which aims to reform U.S. food and agricultural polices to better address the crisis of global hunger. That amounted to $821.68 in 2012 alone!
Get Involved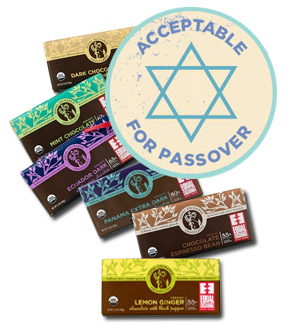 For Purim and Passover this year, Equal Exchange, Fair Trade Judaica, and T'ruah have collaborated to provide a chocolate fundraising initiative for the Jewish Community. We appreciate your interest in the first ever Kosher and Fair Trade Chocolate Fundraising Program. Learn more about how to order chocolate that is acceptable for Passover here.
Other Programs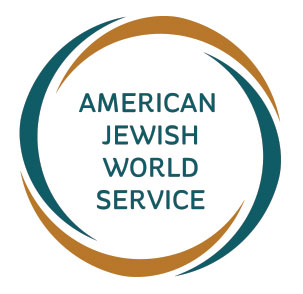 American Jewish World Service (AJWS) is an international development organization motivated by Judaism's imperative to pursue justice. AJWS is dedicated to alleviating poverty, hunger and disease among the people of the developing world regardless of race, religion or nationality. Through grants to grassroots organizations, volunteer service, advocacy and education, AJWS fosters civil society, sustainable development and human rights for all people, while promoting these same values and responsibilities of global citizenship within the Jewish community.
Equal Exchange is a Fair Trade organization that buys directly from small-scale farmer cooperatives, owned and run by the farmers themselves. Because our farmer partners are paid above market prices for their crops, they are able to make investments in community projects, educational programs, and technical trainings. These cooperative organizations also help keep rural communities healthy and strong, and keep local cultures vibrant. Equal Exchange is also committed to supporting sustainable farming methods that help green the earth through reforestation, natural resource conservation and organic practices.
How to Order
Contact Us
Call (774) 776-7366 or email.